Tom Price Hotel Motel is situated in the regional town of Tom Price, far north Western Australia. Tom Price Hotel Motel is famous among local and international travellers. They provide food and accommodation. There's a restaurant, a friendly bar and BBQ facilities.
We offer food deliveries at our usual kitchen opening times. Our Bottlemart Express is well stocked, and you will enjoy our Pub, TAB, Entertainment and Functions.
EAT
Enjoy a meal and grab a beer. We are the perfect food-stop after a long day exploring Australia's rugged outback.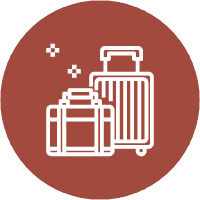 STAY
Want to enjoy all Tom Price has to offer? We have rooms available, whether for a one night stay or longer!
Here is what we have to offer
PUB & RESTAURANT
Our restaurant and bar offer food and beverages for all visitors. Quality dining experiences for everyone, seven days a week. Great pub food and cold refreshing drinks. Order food and picnic lunches online.
TAB
Full Pub/Tab facilities, including Self Service, Bet slip, bet with cash. Everything you need to enjoy sporting action from around the world in one place. Fully decked lounge bar, big TV screens, view multiple events with a beer.
BOTTLEMART
Highest level of retail bottleshop, convenience and hospitality. Outstanding selection of beer and wine specials. If you are hosting a party, or need to stock up, you'll find a great selection at the Tom Price Bottlemart Express.
ACCOMMODATION
We provide an ideal mix of value, comfort and convenience. We offer a budget-friendly setting with an array of amenities designed for travellers. Guest rooms include a flat-screen TV, a refrigerator and air conditioning.
We are fully equipped with a Restaurant, Licensed bar and TAB. So come and eat some grub, play a game of pool and enjoy the atmosphere with your mates or family!
CHECK OUT WHAT'S ON OFFER
Are you heading into the Pilbra to explore the beautifully rugged land we have in the Australian Outback?
Plan your
stay
at the Tom Price Hotel Motel